Culinary Experiences
Surrounded by verdant fields, produce stands, craft breweries, and over 100 wineries, Aurora is in the heart of the thriving culinary community of New York's Finger Lakes. Join us around the counter at Aurora Cooks! — the hub of all culinary activities in Aurora — for delicious experiences that you'll remember for years to come, or hop on our complimentary winery shuttle.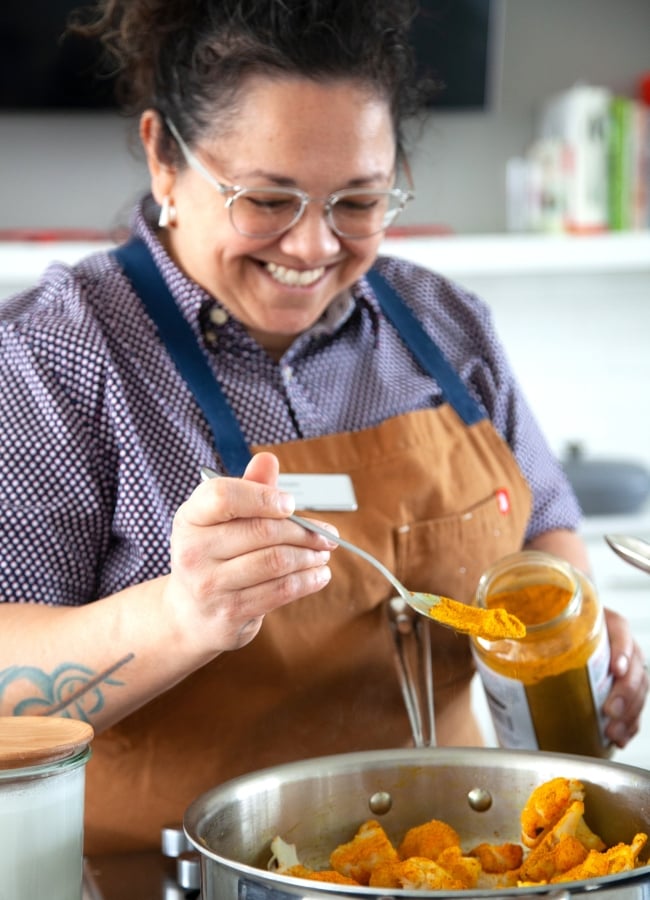 Lou Ruscitto-Donato
Aurora Cooks! Chef
Lou's coast-to-coast career began at a panadería in Los Angeles and continued in a fine dining restaurant on Lake Ontario, New York. Her experience there working under a chef from The Culinary Institute of America won her an executive chef position at a Pan-Asian restaurant in Seattle.
After returning to New York to become an executive chef at a wood-fired restaurant, Lou continued to develop her culinary talent at a private country club and as the owner of a catering business — and she now shares her love of multicultural cuisine with Aurora Cooks!