Culinary Experiences in Aurora
Surrounded by rolling farmland where heritage farms cultivate wine grapes, grow organic vegetables, produce artisanal cheeses, and raise grass-fed beef, the Inns of Aurora live at the center of a thriving Finger Lakes farm-to-table dining culture.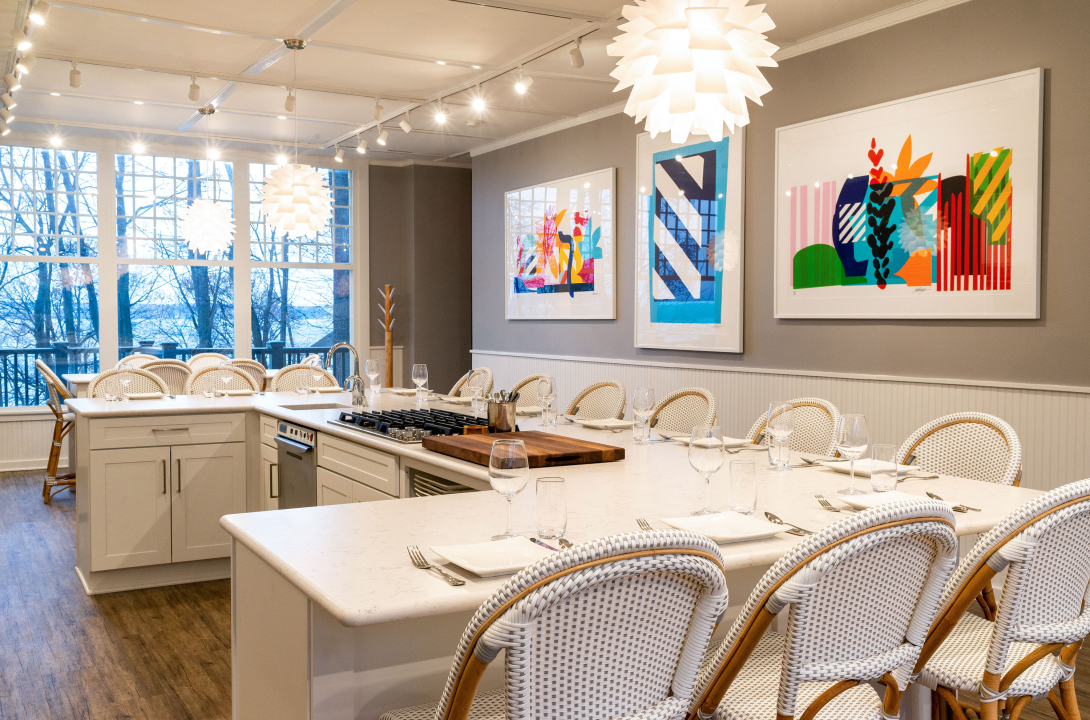 Aurora Cooks!
Gather around the island as our expert team shares their kitchen secrets. Aurora Cooks! is designed to make you feel as though you're in a chef's home: intimate yet spacious, refined yet relaxed.