Rowland House
Built in 1903, Restored in 2014
Rowland House offers chic accommodations in the Finger Lakes, tucked away amidst ancient trees, a historic Greek temple, and a spectacular two-story boathouse. Its vibrant guest rooms feature private marble baths, original modern art, and stunning views, while its four whimsy guest rooms and private lounge feature the playful designs of MacKenzie-Childs.
Rowland House is best enjoyed in the company of other adults. Please note that we do not accommodate children under the age of 12 without a private residence rental.
Dedicated on-site innkeeper

Lakeside fire pit & s'mores

Parlors with fireplaces & games

24-hour parking

Glass of wine each afternoon

Coffee & homemade granola bars
Private Residence Rentals
With the rental of all ten guest rooms at Rowland House, our chefs can prepare and serve show-stopping meals in the home's dining room. Rowland House is home to a stunning and spacious 12-person boardroom, perfect for hosting productive meetings with a private residence rental.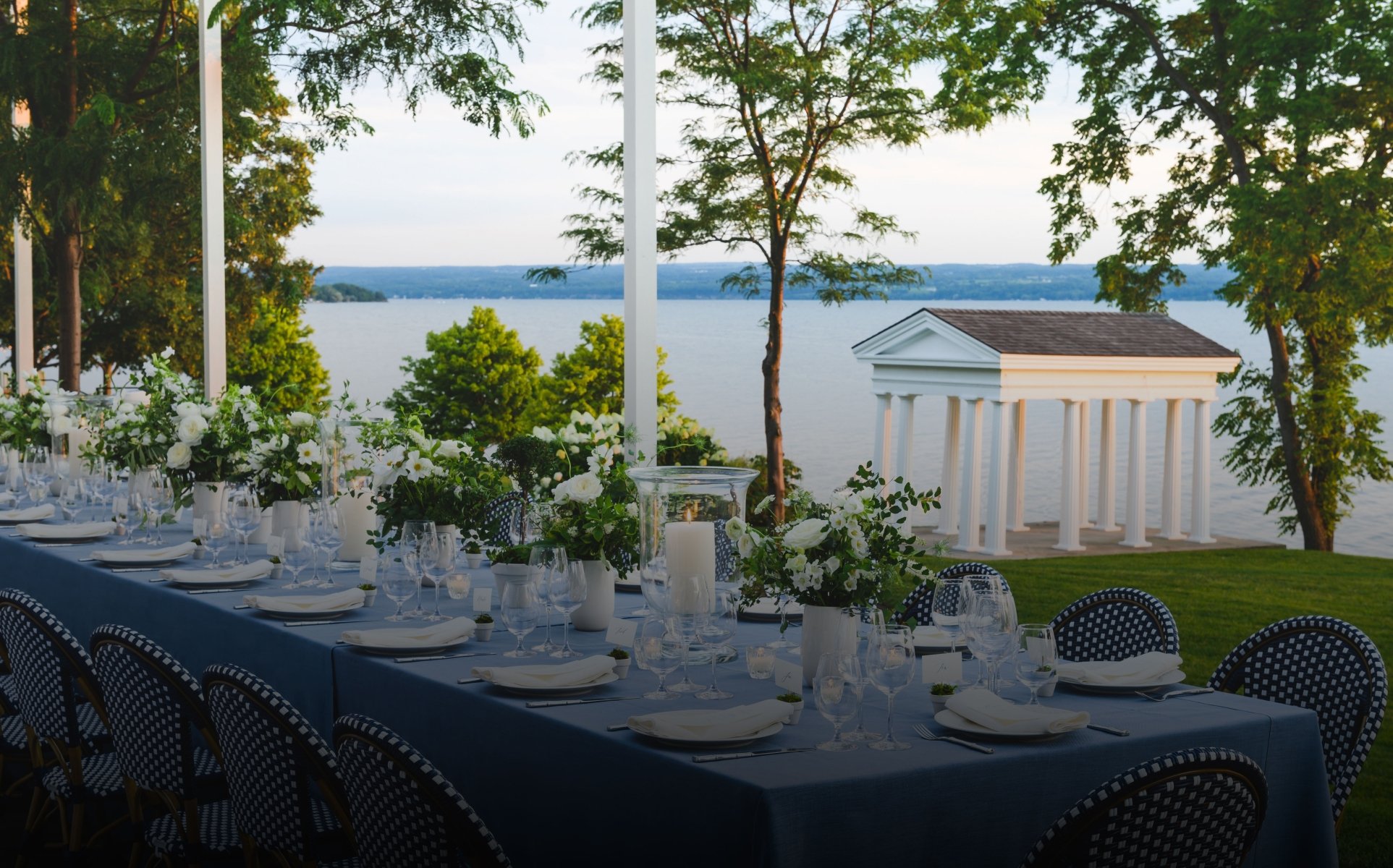 Rowland House Weddings
Our Rowland House wedding package for up to 30 guests includes an on-site ceremony, cocktail hour, and dinner.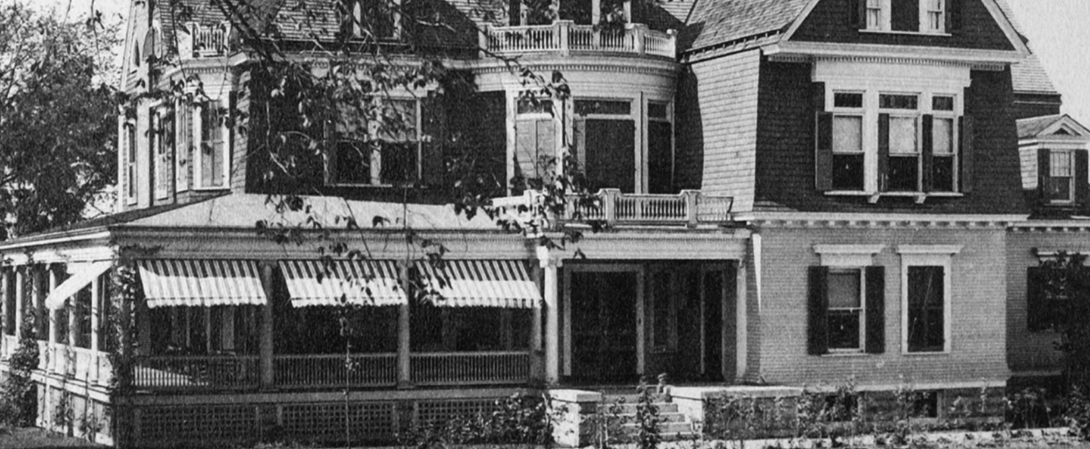 History of Rowland House
Built in 1903 for E.B. Morgan's grandson, Alonzo Morgan Zabriskie, this home is ideal for entertaining and played host to many charity sales and social functions.
Our Guests Say it Best
Couples Weekend at Rowland House
My girlfriend and I stayed at the Rowland House this past weekend and had an amazing time. The property and surrounding area was gorgeous. I highly recommend Aurora Cooks with Chef Lou—she was fabulous and the food was great!
Stayed for business, will come back for pleasure.
I recently stayed at Rowland House—a very beautiful home. Our host, Anna, was welcoming and informative. The home has exceptional art and quiet space to enjoy. A light breakfast of granola bars and apples was served and was excellent along with great coffee. Excellent local wines and cheese were offered in the evening. Unfortunately, I was only there for a day but will come back to enjoy a longer stay.
Serenity at Sunset
We spent a weekend at Rowland House. The resort has several activities but we entertained ourselves by visiting a nearby winery and the MacKenzie-Childs Farmhouse. The best part of each evening was sitting in the rocking chairs on the back porch enjoying a complimentary glass of local wine and watching the sun set over Cayuga Lake.
Could not get better!
We rented the whole house for a surprise birthday weekend. Fabulous from beginning to end—the rooms, the house, the food, the furnishings, Judy our innkeeper. Cannot recommend enough! Everyone was raving about it.