Wallcourt Hall
Built in 1909, Restored in 2014
Formerly a dormitory for a well-respected preparatory school and later for Wells College, this boutique Finger Lakes hotel now welcomes you with striking modern style. Its 17 guest rooms feature designer details, custom furniture, Italian fabrics, and exceptional modern art.
Wallcourt Hall is best enjoyed in the company of other adults. Please note that we do not accommodate children under the age of 12.
Dedicated on-site innkeeper

Lawn with firepit

Parlors with fireplaces & games

24-hour parking

Glass of wine each afternoon

Coffee & homemade granola bars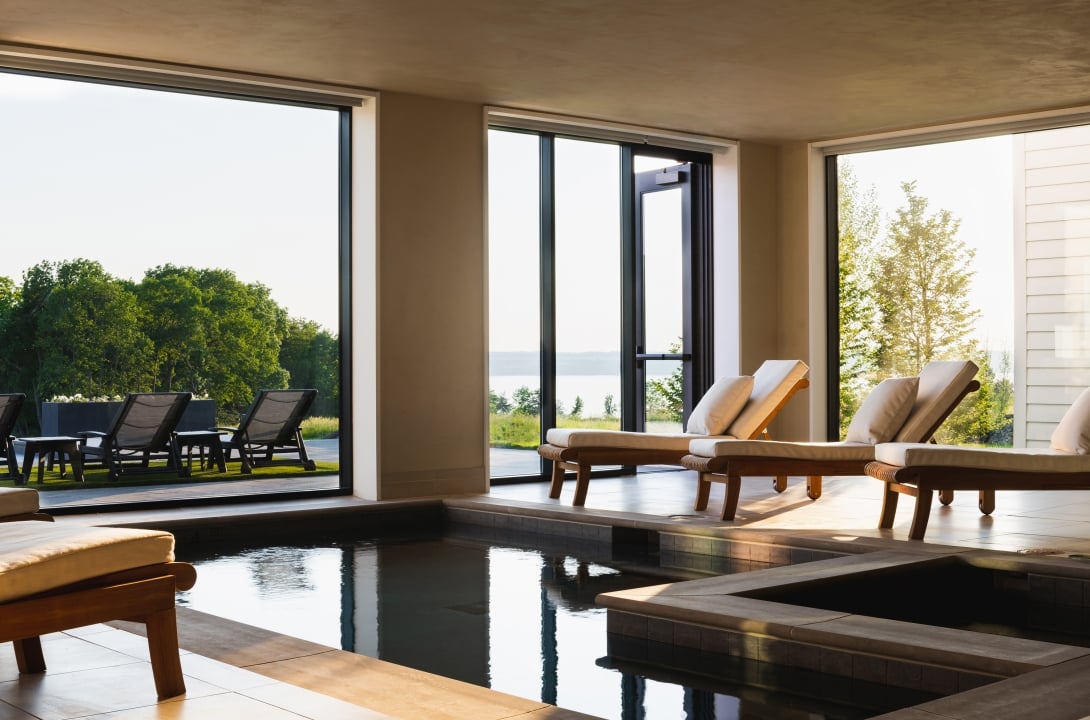 The Spa
Situated on the crest of the hill above Aurora with stunning views of Cayuga Lake, our farm-inspired spa campus promotes healing and harmony in your body and mind.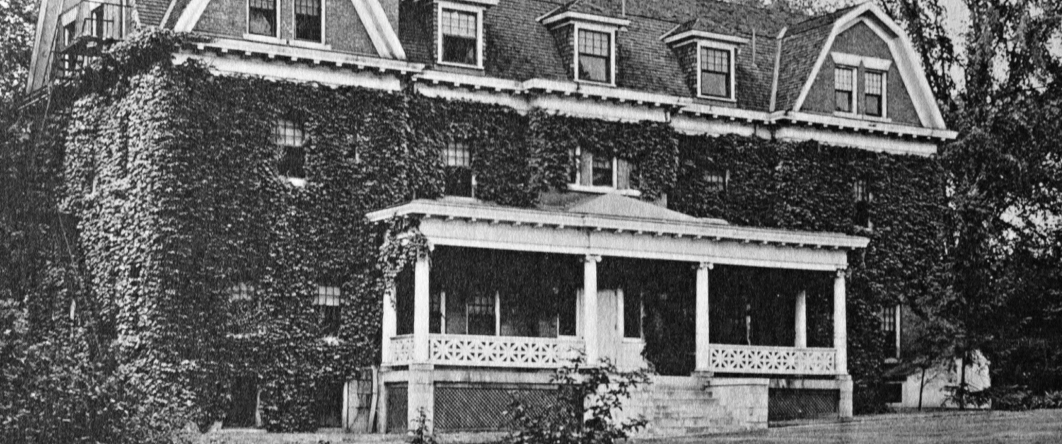 History of Wallcourt Hall
Built in 1909 as a dormitory for Miss Goldsmith's School for Girls, a well-respected preparatory school located in Taylor House, Wallcourt Hall was named for the brick-walled vineyard that originally stood in its place.
Our Guests Say it Best
Delightful Place in a Dreamy Village
Aurora, New York is like a town from a beautiful dream. Wallcourt Hall is a delightful place to stay. This historic building has been beautifully updated for modern comforts, while retaining enough of the original beauty of the architecture and craftsmanship to feel special. Our guest room was very comfortable. The in-room mini refrigerator was just right for holding drinks and leftovers. The common spaces in the hotel, especially the sofas around the fireplace are cozy and welcoming. The staff and round-the-clock innkeepers went out of their way to make us feel welcome and comfortable.
Excellent Inn
We spent two nights here on a trip through upstate NY. It is an amazing inn and property located in a picture-perfect small upstate town. Located right in town so everything is walkable. Wallcourt was very modern in appearance and style. The rooms were large very clean and well kept. Perhaps one of the nicest inns we have ever stay at. Well-trained and professional staff were very helpful. Jasmine at the front desk was especially pleasant and Dale was also very helpful. We would definitely stay again.
Amazing stay!
We recently stayed at the Wallcourt Hall for two nights. It is a beautiful hotel and we enjoyed our stay. The innkeeper was very friendly and informative. This hotel is part of the Inns of Aurora, so we had access to the beach on Cayuga Lake (which is just across the street). The weather was perfect for using the paddleboards and kayaks. We had an amazing dinner at 1833 Kitchen & Bar which is located in the Aurora Inn. Looking forward to a return trip in the future!
Lovely!
Margie was a wonderful host and made sure we had everything we needed. The room was fabulous—clean and comfortable. Bedding was luxe and pillows were comfy. The common space was very nice, and if it was bad weather or winter, we would have enjoyed the living room and fireplace, but considering the time of year, we enjoyed all the lake had to offer. Everyone was extremely warm, friendly, and helpful. We visited several of the local wineries and drove the 45 minutes to nearby hiking trails. Aurora is a quaint town. If you're hoping for late nights and lots of action, look elsewhere. If you want to slow down, unplug, and enjoy nature, this is the place!