E.B. Morgan House
Built in 1858, Restored in 2005
Once the private residence of Colonel Edwin Barber Morgan, E.B. Morgan House combines modern luxury with the unique beauty of an historic stone mansion. With stylish guest rooms, marble baths, gracious porches, a collection of original modern art, and shared access to the library, parlor, dining room, and pantry, this lakefront hotel invites you to make yourself at home.
E.B. Morgan House is best enjoyed in the company of other adults. Please note that we do not accommodate children under the age of 12 without a private residence rental.
Rooms at E.B. Morgan House
Dedicated on-site innkeeper

Lakeside fire pit & s'mores

Parlors with fireplaces & games

24-hour parking

Glass of wine each afternoon

Coffee & homemade granola bars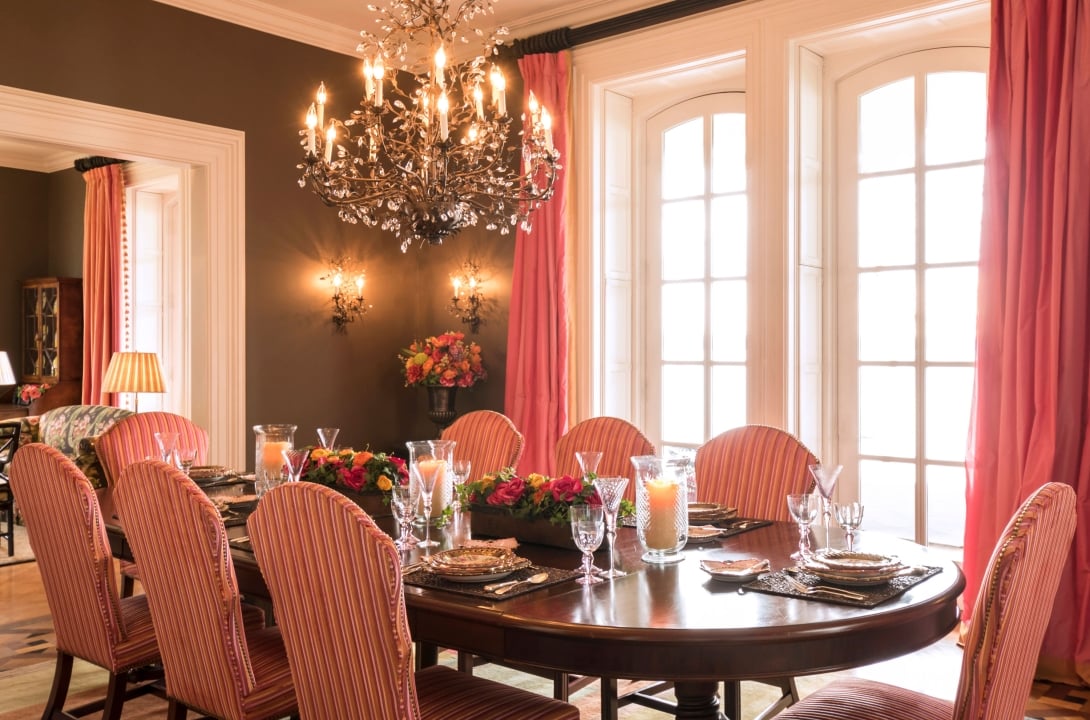 Private Residence Rentals
With the rental of all seven guest rooms at E.B. Morgan House, you may hold private dinners and events at the home. View our private rental packages to learn more and contact us for pricing and availability.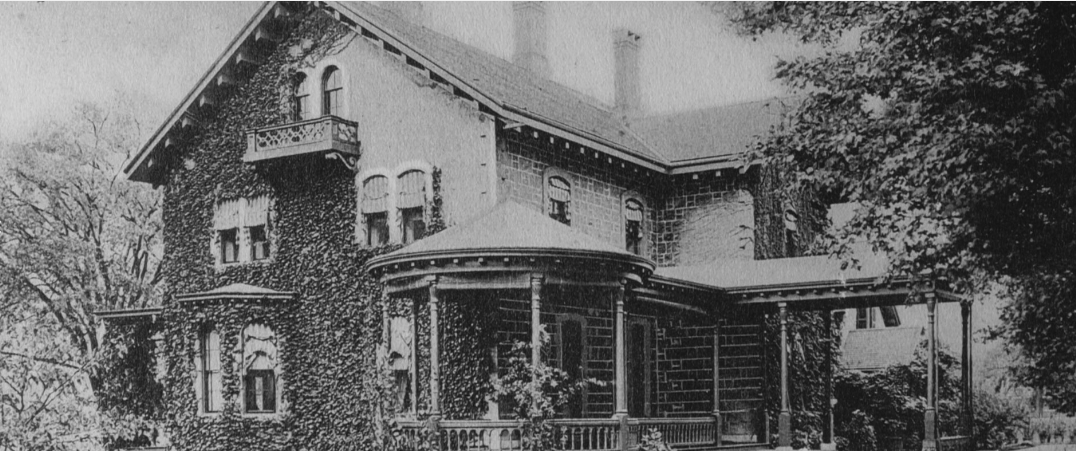 History of E.B. Morgan House
Colonel E. B. Morgan was a native of Aurora, US Congressman, and co-founder of The New York Times and American Express. While residing in his beloved property, E.B. Morgan took up many successful business and philanthropic ventures, including investing in Wells College by establishing its endowment.
Our Guests Say it Best
This place is spectacular!
What an amazing experience at the E.B. Morgan House. You will be treated like royalty. Our accommodations were beautiful and elegant. Our innkeeper Maddie was amazing. She delivered us amazing wine each evening and a campfire by the lake with s'mores. The village is beautiful and the restaurants delicious. This place is a must visit!
Birthday Celebration for My Fiancée
Unbelievable experience. The E.B. Morgan House is a home you wish you owned. The décor in each room was amazing. The grounds were kept up well. The innkeeper Carolyn was another highlight of our trip. Definitely coming back next year.
Perfect Getaway
This was my husband and mine's third stay at the Inns of Aurora. We previously stayed at Wallcourt the past two years and chose E.B. Morgan House this year. The property, the service, the amenities, everything is just perfect. Renee, our innkeeper, was there all four days of our stay and was such a joy to chat with. She always had wine and cheese ready for us each evening and was available whenever we needed anything. Our stay felt like a home away from home due to her hospitality. Over the course of our stay, we took advantage of bike riding, kayaking, the fire-pit, and brunch/dinner at 1833 Kitchen & Bar. We can't wait to return for what's become an annual trip and stay at the Inns of Aurora.
Stunning in Every Way
We arrived late afternoon on a beautiful day and were knocked out by the first impressions. Our innkeeper Maddy was the ideal hostess and, after a totally painless registration, made us feel as though we had arrived at a magnificent family residence—which we had. Stunning décor throughout and a truly delightful room (seven). The designers are inspired and the staff obviously very highly trained with nothing out of place or in need of maintenance. Our drinks on the veranda overlooking the lake were just perfect. Our only disappointment was that we were only there for one night!